Selkirk Corporation has been a leading manufacturer of chimney, venting and air distribution products for the commercial and residential HVAC and hearth industries for more than 80 years. Selkirk manufactures products in the United States, Canada and Mexico.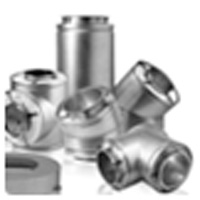 Model PS / IPS Pressure Stack

Chimneys and stacks for Boilers & other types of building heating equipment
Chimneys for industrial ovens, furnaces, and processing equipment
Exhaust piping for engines or turbine units
Grease duct in restaurants for compliance with Type 1 hood requirements
Ducting for heated air and combustion products
Ducting for light duty pollution control equipment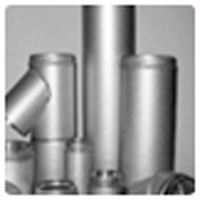 Model G Single Wall Piping System
Model G is a single wall negative, neutral, or positive pressure capable, stainless steel pre-fabricated piping system for use in many applications including: grease ducts, fume venting, chimney liner, chutes, particle conveying, etc. Model G is UL Listed for grease duct applications. Model G is c-UL Listed as a chimney liner (for existing chimneys) via ULC-S635.